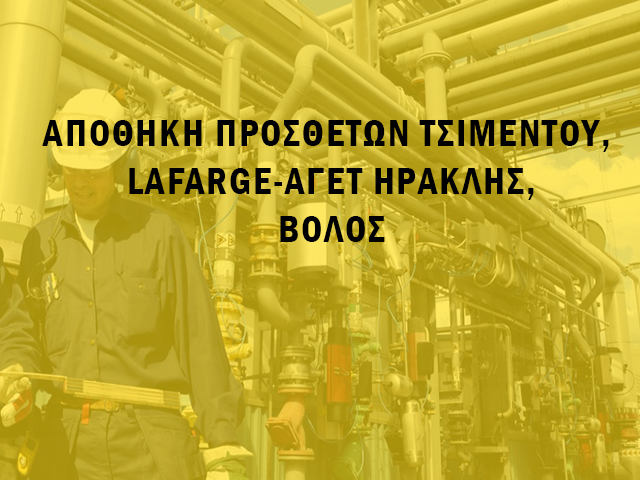 The project is part of the construction of new Cement Additives Storage, which was built in the factory of AGET Heracles in Volos, and is for the transport of raw materials from the port of the factory to the warehouse and from warehouse to production.
This is a turn-key project, in which we participated as subcontractors MEK S.A. The project was implemented according to Lafarge Standards, around safety in the use and optimal automation of both the deposition and the receiving of raw materials.
The automation system implemented is controlled by PLC combines Ethernet and Profibus to communicate with the subsystems of the facility. For the supervisory control unit installed system SCADA. All machines are controlled by local controls, with the possibility of local interruption of the voltage, thus increasing the safety index of the facility in everyday use, and in cases of maintenance.
The unit is in operation since February 2011.
The project included:
Construction of the plant substation
Electrical study of low and medium voltage
Study of lightning protection installations
Design and installation of transformer MV to power unit
Design, manufacture and installation of switchboards
Design, manufacture and installation of automation table
Lighting design installations
Complete electrical installation (MV, LV, automation, instruments, lighting, lightning protection, grounding)
Installation of fire substation in standards EN54-2, 4 & FM
Installation and programming of PLC / SCADA (ABB – DCS)